IONIA, MI – S & P Auto Body has installed a state of the art paint booth at its location in Ionia, MI which is expected to improve the quality of its paint jobs.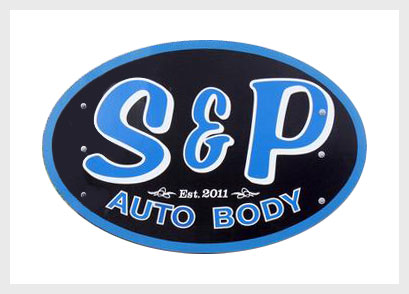 Ionia is located in Ionia County, Michigan in the central part of the state, about 36 miles east of Grand Rapids.
S & P Auto Body is located at 470 Price St., Ionia, MI 48846-1451.
The business has recently formed a partnership with Bumper Poole, which was located at 330 W Lincoln Avenue, but which is now located in the same building with S & P Auto Body on Price St.
S & P owner, Bill Sain, and Bumper Poole owner, Rick Poole are optimistic that their new partnership will benefit all community members.
Sain says that the new business will focus on great customer service and fast, quality work.
An article at the Sentinel-Standard.com website reports:
The shop provides a large work area where body and mechanical maintenance will take place, and it also has a large, state-of-the-art paint booth where Sain and his employees finish their hard work. Both businesses will also use a computerized estimating system for costs.
Sain loves to work on cars and has worked on them his whole life. He has experience working on on hot rods at a business in Grand Rapids and since then has decided to open his own collision repair business.
The business owners have made a significant investment in the new spray booth as well as a water-based paint that they mix themselves.
Sain says that the water-based paint is more eco-friendly and he expects it will provide superior paint matching. Sain also emphasizes that the water-based paint is the "way the EPA is pushing everything" and with the paint system, they expect to be able to match anything.
The spray booth "bake cycle" is an important feature and is designed to improve the quality of the finish.
Sain says that they have put in the "best of the best" in equipment and material and that his work carries a lifetime warranty.
Published by Finish Pro Spray Booths, a national paint booth supplier of automotive spray booths, cross draft, downdraft and industrial spray booths.